How Thanksgiving Went from Local Feast to National Holiday.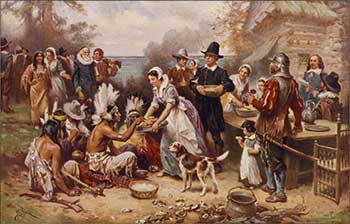 Thanksgiving is many people's favorite holiday — lots of food; friends and family; no pressure about gifts; everyone can celebrate. We learned about the first Thanks­giving in school, but how did it become a national holiday?
Early Thanksgivings. The Pilgrims' Thanksgiving feast at Plymouth in 1621 and the Puritans' at Boston in 1630 followed the English tradition of giving thanks at times of good fortune. As the colonies developed, some held regular thankgiving observances, most did not. During the American Revolution individual governors and Congresses declared thanksgiving days as events warranted.2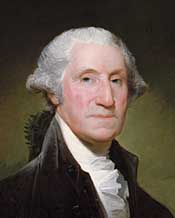 In September 1789, the first Congress asked President Washington to "recommend to the people of the United States a day of public thanksgiving and prayer …." He agreed and proclaimed November 26, 1789 as a day of thanksgiving. This was the first presidential proclamation in the nation's history.
Later presidents occasionally issued similar proclamations.4 Many states had their own holidays, but dates varied and often were not annual.
Sarah Hale, the Mother of American Thanksgiving. Then Sarah Hale took up the cause of a national day of thanksgiving. Hale was a self-made woman. Born in New Hampshire, she spent most of her professional life in Boston and later Philadelphia. For 40 years she edited the most popular women's magazine in the country, Godey's Lady's Book. She has been described as the Martha Stewart and Oprah Winfrey of her day.5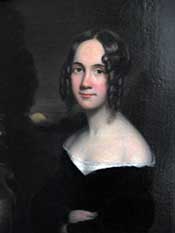 Her crusade began with an 1837 editorial where she described Thanksgiving as:
"… a festival which will never become obsolete, for it cherishes the best affections of the heart — the social and domestic ties. It calls together the dispersed members of the family circle, and brings plenty, joy and gladness to the dwellings of the poor and lowly."
Similar editorials were published annually beginning in 1842.
Hale escalated her campaign in 1849 by asking President Zachary Taylor to make Thanksgiving a national holiday. Unsuccessful, she continued her efforts, writing to Presidents Filmore, Pierce and Buchanan.
Thanksgiving Becomes a National Holiday. The onset of the Civil War brought new reasons for a national celebration. In an 1863 editorial Hale urged:
"Putting aside the sectional feelings and local incidents would it not be more noble, more truly American, to become nationally in unity when we offer to God our tribute of joy and gratitude for the blessings of the year?"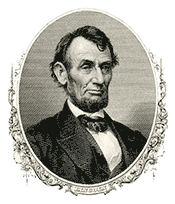 Similar sentiments were voiced in a letter to President Lincoln. Here she found an ally. Days after receiving Hale's letter, President Lincoln issued a proclamation asking Americans everywhere to celebrate the last Thursday in November "as a day of thanksgiving and praise to our beneficent Father …."
Lincoln again issued a Thanksgiving proclamation in 1864. Every president since has done so without interruption.
Hale then sought to have Thanksgiving Day enshrined in law by an act of Congress. Success took a while, it wasn't until 1941 that Congress passed and President Roosevelt signed a bill establishing Thanksgiving Day as a national holiday.
* * * * *
Enjoy the festivities.
-----
This article originally appeared in our free semi-monthly newsletter. To receive future issues, please add your name to the subscription list.