Specialized Google Sites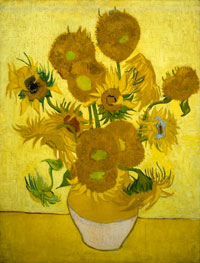 In addition to standard search, Google has several specialized sites. One that is truly amazing is the Google Cultural Institute. It contains images and data on more than 45,000 objects from 250 institutions. Some images have gigapixel resolution, which lets you zoom in to brushstroke level detail. Google Street technology lets you "walk" through 60 of the sites. If you can't get to Paris this weekend to visit the Musée d'Orsay, this is the next best thing.
Google Scholar lets you search scholarly literature such as articles, theses, books, abstracts and court opinions, from academic publishers, professional societies, online repositories, universities and other web sites. Some material is only available by subscription, but Google will tell you where it is.
Want to wish a friend "Happy Birthday" in Italian, or any of several dozen other languages, try Google Translate. Enter a phrase in one language; it translates to another. If you want to translate something important, be careful, the translations are not perfect.
This article originally appeared in our free semi-monthly newsletter. To receive future issues, please add your name to the subscription list.