They Came to America.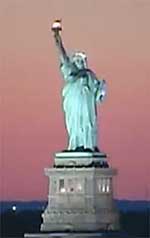 Immigrants are much in the news these days. They have been characterized as rapists and murderers and accused of taking our jobs. It almost seems some Americans think the Statue of Liberty faces the wrong way.
Most of our families hail from foreign shores, so obviously all new Americans don't turn out bad. In fact our country's position as world leader in information technology owes much to innovations made by a few recent arrivals.
Andy Grove. If you are reading this on a computing device chances are it uses technology pioneered by Andy Grove's company, Intel.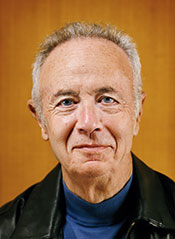 Born in Budapest, Hungary, Grove lived the first 20 years of his life under a succession of repressive regimes, including Hungarian Fascists, Nazi occupiers and several Communist overlords. He slipped across the border to Austria during the 1956 Hungarian revolution and eventually made his way to the United States, arriving penniless and barely able to speak English.
Once here Grove lived with an aunt and uncle in the Bronx. He worked his way through City College of New York and went on to earn a Ph.D. at Berkeley. While in graduate school he arranged for his parents to come to the U.S.
Grove helped found Intel in 1968, becoming president in 1979 and CEO in 1987. Several times Grove saved the company by altering its focus to meet changing business conditions. Under his eleven-year tenure as CEO, Intel achieved a compound growth rate of nearly 30%.
Grove is credited as one of the people who made Silicon Valley the world capital for entrepreneurship. He also mentored a number of young entrepreneurs, including Steve Jobs.2
Sergey Brin. Brin's name might not be a household word, but his company's certainly is — Google.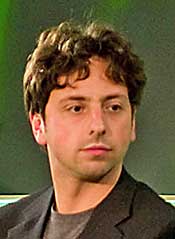 Brin was born in Moscow in what was then the Soviet Union. In 1977 his father, a professor of mathematics at Moscow State University, decided the family had to leave to escape discrimination against Jewish professionals. He was fired as soon as he applied for an exit visa. Jewish-American organizations helped the family navigate the visa process, paid for tickets and provided financial assistance.
Brin received a B.S. from the University of Maryland. While a graduate student at Stamford, he met Larry Page, who was studying how web links might be used to locate interesting web pages.
Brin brought his mathematical expertise to the project, working on home-built computers in Page's dorm room. As their research evolved, Brin and Page realized that their system could be useful as a search engine and made it available to others at Stanford. Today, of course, we all use it.
Brin's observation of Soviet repression affects his actions even today. He has spoken out in favor of Internet freedom and against censorship, and has made gifts to the Jewish organizations that helped his family come to the U.S.4
Abdul Fattah Jandali. A native of Homs, Syria, Jandali came to the U.S. to avoid political unrest in Beirut, Lebanon. He received a scholarship and earned a Ph.D. from the University of Wisconsin. His career has taken many turns, his most recent position being vice chairman of the Boomtown casino in Nevada. So why discuss him alongside the founders of two iconic American companies?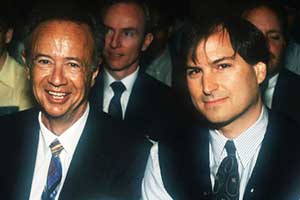 Because as a graduate student Jandali fell in love with an American woman whose parents didn't approve of her relationship with a Syrian Muslim. They insisted she break it off.
Shortly afterward the woman gave birth to a son. Not wanting him to face the stigma of being raised out of wedlock in 1950s America, she arranged for his adoption by Paul and Clara Jobs. They named their son Steve, as in Steve Jobs. His story needs no retelling. Incidentally, Clara Jobs herself was the daughter of refugees from the Armenian genicide.6
* * * * *
Andy Grove, Sergey Brin and Steve Jobs are exceptional people, few immigrants or native-born will ever achieve as much. But when their families applied to come to the U.S. they were just regular people seeking safety and better lives. Nobody knew how they would turn out; America gambled and won.
Moreover their stories are not alone. Thirty percent of all American Nobel laureates since 1906 have been foreign-born even though immigrants make up only 13% of the total U.S. population.7 And immigrants' contributions aren't limited to the elite levels of science and technology, they start a quarter of all new businesses and serve as CEO of more than twenty percent of the Inc. 500 companies.8
So maybe what America needs to stay a winner is more enterprising immigrants like the ones who helped make it great in the first place.
-----
This article originally appeared in our free semi-monthly newsletter. To receive future issues, please add your name to the subscription list.